#MAB2017: the Grand rendez-vous: towards the stars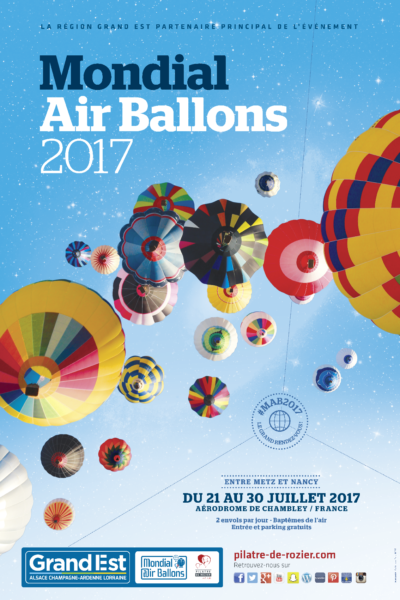 The #MAB2017 poster gives a foretaste of the spectacle. We gladly imagine ourselves lying on the grass, with the perspective of hundreds of balloons ready for tickling the stars. A breath-taking dream voyage. A magical break outside of time and an invitation to rise above the everyday life. The imagery drags the spectator away in a universe of wonderment and sharing. The variety of colors echoes to the variety of persons attending the Mondial Air Ballons®, of all ages, of all nationalities, connoisseurs, amateurs, professionals, partners, volunteers, pilots, spectators and media.
Stay tuned, the adventure begins now. Surprises are expecting you.
Follow us! "The grand rendez-vous", it's #MAB2017 on Chambley's aerodrome, between Metz and Nancy (France).