A new app to register with
Next summer we will celebrate the GRAND EST MONDIAL AIR BALLONS® 30 years anniversary. Longevity that we owe to the loyalty of pilots and team members from all over the world who made this gathering Unique in the world. In 2019 we still rely on you!
Concerned by always offering you better services on the event, we developed a new web application, fully secure, which offer you to register directly online.
We are looking forward to meet you on the airfield next summer!
You can contact us on pilote@pilatre-de-rozier.com
Please read carefully the information below :
To register, nothing more easy, click on the button below and follow the detail indications at every step.
Each pilot will have their own online account. He will find all his information at every edition and be able to update in real time.
You have to keep your login details to connect you and complete your registration.
Please find and read our data privacy policy Click here (only in French for the moment).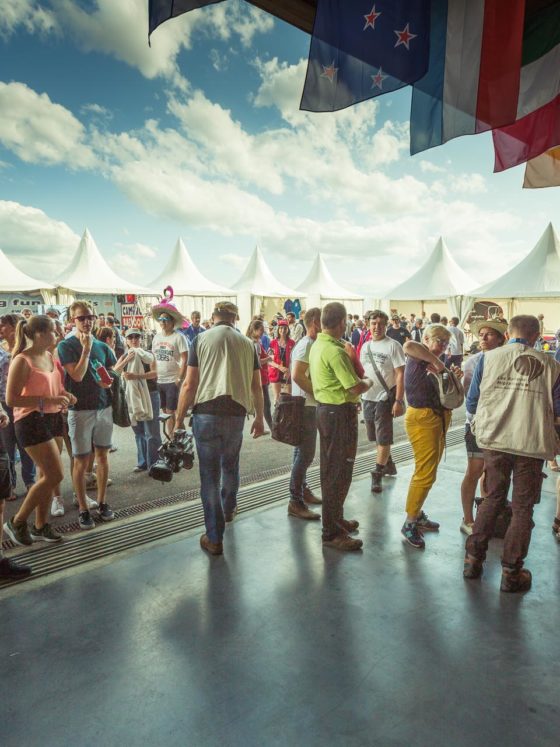 Through the web application you will be able to :
Create your pilot account (each pilot and copilot have to create their own account)

Register a balloon for next edition choosing your registration formula

10-days plan (from July 26th to August 04th 2019)

1st weekend plan (from July 26th to 28th 2019)

2nd weekend plan (from August 02nd to 04th 2019)
Be careful: Please remember to fill all information fields about the pilot and the balloon to validate and go to the next step
Upload your documents up to date (licence, medical certificate…). Deadline June

30th 2019 at 11:59pm local time (France UTC +1).

Don't forget to do it, you will save time at your arrival!

Take advantage of the exclusiv accomodation offer on site: Pilots' Square (camping): You can book 1 or several places. Careful, limited places! Remember to book soon!

Choose to participate at the different highlight moments of the programme:

Great Line – World Record on Sunday July 28th 2019

16th Grand Est Mondial Air Ballons Trophy July 29th – August 2nd 2019

Passing the Burner Challenge on Monday July 29th 2019 (

Participating pilot must prove he is a pilot son/daughter)

Very Old Burner Challenge on Thursday August 1st 2019 (

Participating pilot must prove his/her licence has been delivered from at least 30 years (before July 28th 1989))

Night Glow on Wednesday July 31st 2019
Please read competitions rules : Click here
Buy additional pilot vests for every members of your team (1 offer with registration)

You can pay your registration (first payment) by crédit card, bank transfer or check (only French check). A

fter this first payment, you will only be able to pay your additional purchases by credit card (nights on Pilots' Square, team members' wristband, pilot vests…).
Documents to upload in the web application :
(10Mo max. JPG or PDF)
Pilot licence

Medical certificate

Logbook (3 flights in the 3 months before your first flight on the event)

Insurance*

Airworthiness Review Certificate
Reminder, a 50 ascents expérience minimum (including 3 take-offs and landings in the 3 months before the event) is mandatory to participate at the event
Services included in application plan :
Logistical and security support commensurate with an event of this scope (including Flight Direction, Weather Information, bilingual French/English Briefings)

Opportunity to make 2 flights per day (weather permitting), competition and/or free flight

No-charge supply of propane gas after each flight. Please arrive with full tanks (to refuel before first flight, please advise upon registration)

Morning catering (limited to 4 persons per balloon) free breakfast at briefing time on-site

Accommodation: 1 special offer

→ Pilots' Square 

Assistance on freight, including balloon storage facilities from July 13th to August 11th 2019 and cylinder purging (nitrogen) at the end of the event (booking needed, on site)

Reserved access to the special entertainment activities organized during the event

Welcoming pack (map, parking pass, badges) + 1 multi-pocket pilot's vest

Assistance in preparation of and during your trip (accommodation, balloon transportation, vehicle rental, insurance, tourism tips in Grand Est region)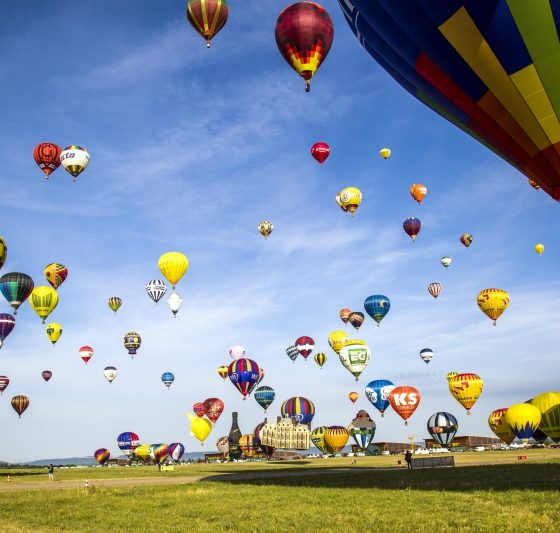 First paid flights
Reminder, first paid flights are strictly forbidden (apart from pilots authorized by the organization).
Reimbursement
For information, no reimbursement for any reason will be made after June 14th 2019 at 11:59pm local time (France UTC +1) end of registration for Grand Est Mondial Air Ballons®. Before this date, cancellation fees: 10% of registration fees.
2nd balloon registration
If you want to register a second balloon, please realise a news registration (no need to create a new pilot account only to register your second balloon).
SPECIAL OFFER: Registration for a cloudhopper (as a 2nd balloon) is offer**
Opening hours of pilot desk on Grand Est Mondial Air Ballons® 2019 (#GEMAB19):
Thursday 25th and Friday 26th from 9:00am to 12:30am and from 2:00pm to 8:00pm
Saturday July 27 and Sunday July 28 from 5:00am to 9:00 and from 2:00pm to 8:00pm
From Monday July 29 to Sunday August 4th from 5:00am to 9:00am and from 4:00pm to 8:00pm.
From Thursday 25th 9:00am, you can come to take your welcome-package and avoid the crowd the other days. To save time, don't forget to add your documents up-to-date, directly online, as soon as possible. More information on pilot desk: Click here
Briefings: every morning at 5:45am and every evening at 6:00pm
Key dates reminder
Registration end and no reimbursement

after June 14th 2019 at 11:59pm local time (France UTC +1)
Additional purchase close on 30th 2019 at 11:59pm local time (France UTC +1)

(documents up-to-date, places or nights on Pilots' Square (unless it's full before), pilot vests, additional team members…)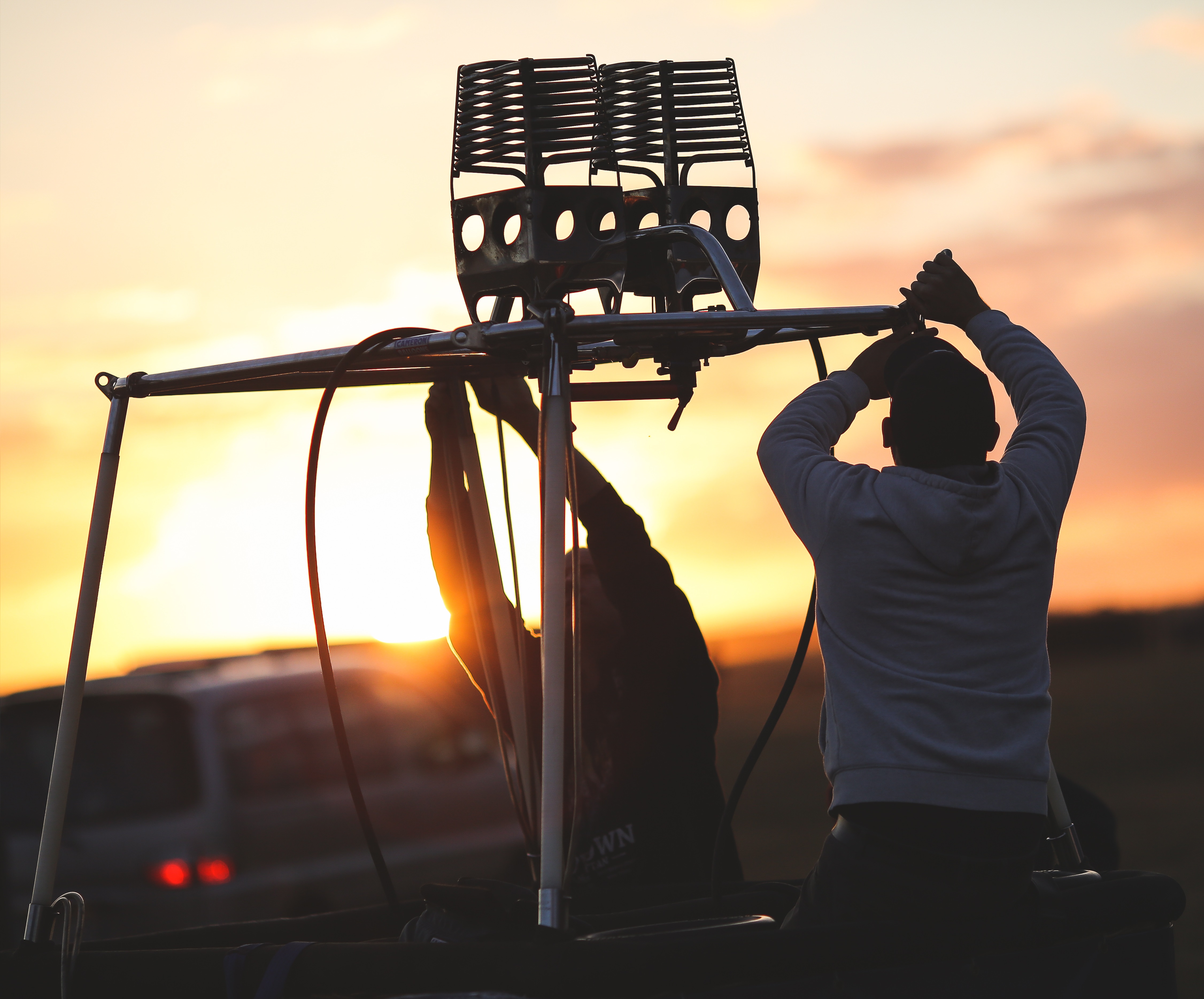 Additionnal information
If you have some difficulties to fill out the registration, please find a guide with animated images: Click here
Official and General rules of the festival : Click here
Registrations for model balloons will open from February 2019, click on the following page when registrations will open: Click here
By registering for the event you automatically subscribed to the newsletter to receive all information dedicated to pilots and their team.
(*) Each entrant must present a certificate of insurance (for himself and the balloon(s) he/she will fly), valid for the entire duration of the event. The required limit of liability with a combined single limit for third party legal liability and passenger legal liability shall be in accordance with conditions of the European rule CE 785/2004. Third party liability (bodily injury and property damage) coverage must contain no deductible. The policy shall include participation in balloon air events and/or competition and extended coverage in France and bordering countries. It will be possible to subscribe to a temporary insurance policy, in accordance with the requirement of the event at the Welcome pilot desk (please advise).
(**) offer only for team with one pilot. Register your 1st balloon in a classic way and pay the fees for it. Then, add your clouhopper and when you arrive at the moment to choose payment select OTHER and contact us.
Your privileged contact :