After the 2017 edition contest success, the organizers of Grand Est Mondial Air Ballons® have decided to repeat the adventure. For the 4th consecutive edition, six hot air balloon first flights are bring into play, meaning one flight to win per month, from January to June 2019.
Then, six lucky ones will have the pleasure to take off into the air between hundreds of hot air balloons, for an extraordinary flight in a breathtaking setting.
To try your luck, nothing easier, just sign up by following the link below: http://bit.ly/concours-gemab19
The winner will be random drawn and appointed by the bailiff at the end of each month, and will win prize consisting of a hot air balloon first flight and a personalized invitation, a guest parking pass and a welcome in the Club Pilâtre de Rozier at the heart of BallonVille Partner.
It is a unique experience in the world that awaits the lucky ones, hurry up to sign up and cross your fingers to be part of them!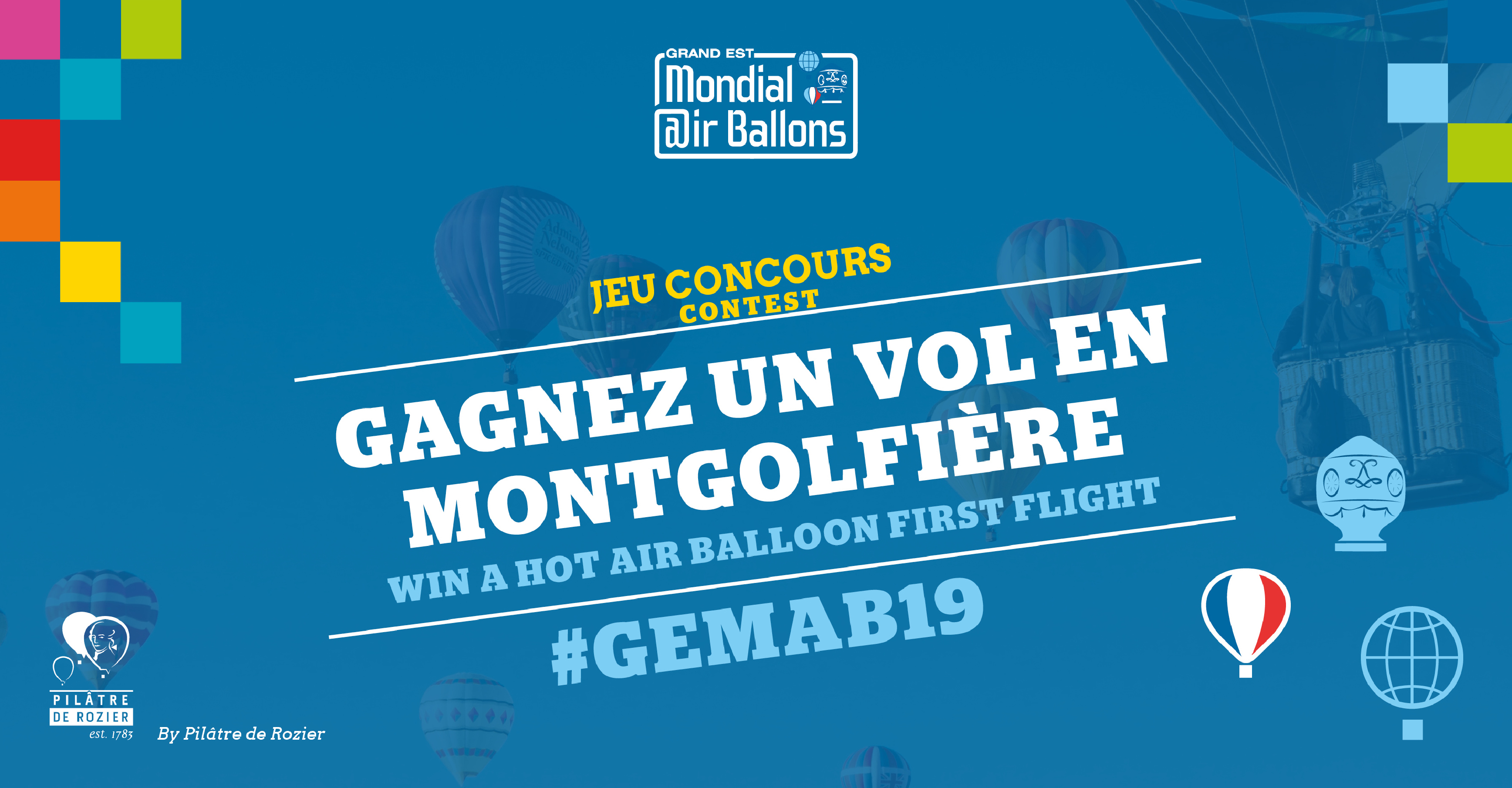 Registration opening: January, 07th, 2019
Registration ending: June, 26th, 2019
First draw: January, 31st 2019
Rules and conditions of the contest are available here (only in french)
GOOD LUCK TO ALL OF YOU!
© Cover picture: Dylan Marchal