When the limelight goes out after ten days of madness, the invisible take over the land. More than 150 semi-trailers, about 100 subcontractors (tents, electricity, toilets, stands, etc.) take turns at high speed to clean up the site. In less than 72 hours the thousands of square meters of canvases are already a memory. The tired faces of the last square of the volunteers show if it was still necessary that the 240 hours of #GEMAB19 were trying. 
Everything must be quickly dismantled, collected, and stored. Since Monday, the weather has been threatening and the first raindrops have fallen on the empty site. There is a strange feeling of abandonment, of sadness. No more music, no more voice noises, not yet silence, but the desolate vision of an entire village being deconstructed.
Not yet the "baby blues" but a great sadness is settling in. Only the photos and videos that you sometimes see on your smartphone or tablet remind you of the "madness" of the past few hours. Not to mention the digital social networks that pour out thousands of equally moving images. And what about the hundreds of texts, emails, that we receive and try to answer.
The noria of construction machinery transports barriers, bollards, masts, canvases. In a few hours everyone will meet at the catering to discuss the work that remains to be done.
The 2019 edition was spectacular in more than one respect. 15 flights out of 19: a success. An almost permanent sun except for the first two days. A great atmosphere according to the pilots and crews. And of course this more than half a million spectators. A huge media success. Hours of traffic jams, extra parking spaces opened in a hurry. Operational and reactive law enforcement services. 
The twelve staff members of the organisation team were formidable and were able to give the 200 volunteers the right instructions. Of course there have been blows, misunderstandings, no doubt resentments and enmities, but BallonVille is also a reflection of our society. With its classes, its castes, its generations, its excesses and its wonderful adventures. In my opinion, what matters is that everyone has done their job well and given their all to make it work. And above all, that each and everyone has been able to discover or confirm their talents. 
The Mondial is a big family. This is what I am most proud of after all: giving their chance to hundreds of people who can testify that impossible is not possible. They have demonstrated this year after year.
And since we have to close the chapter well: a big thank you and maybe we'll see you soon on other horizons.
Philippe Buron Pilâtre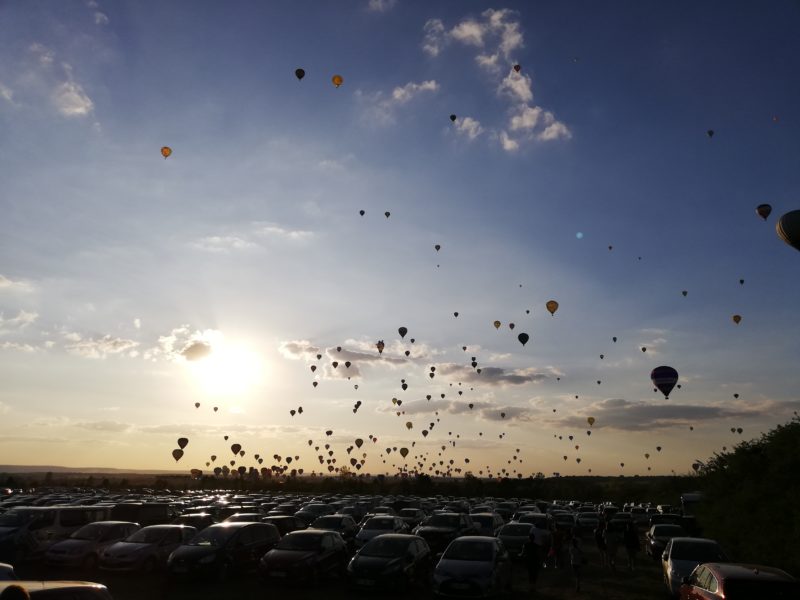 © Maxence MATTELIN / Jérémy ROQUES